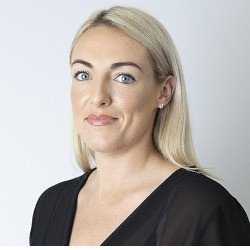 Job Description
We are looking to source an Asset Management Analyst to join a national housing association based in London on a permanent contract.

As an Asset Management Analyst, you will play a crucial role in updating and maintaining our asset management database, ensuring data accuracy, and aligning compliance data and systems across teams and departments. You will analyse and manipulate large volumes of data, produce Planned Maintenance programs, and provide training and guidance to colleagues. This role requires excellent numerical, analytical, and project management skills, along with strong attention to detail and interpersonal communication abilities.

Key Responsibilities:
* Update and maintain the asset management database, ensuring data accuracy and robustness.
* Collaborate with teams and departments to align compliance data and systems, striving for continual improvement.
* Analyse, manipulate, and interpret data using clear and concise reports.
* Assist in producing Planned Maintenance programs.
* Provide training and guidance, including the preparation and maintenance of training materials.
* Demonstrate expertise in manipulating large volumes of data.

Requirements for Success:
* Good numerical and analytical skills to interpret data and make recommendations.
* Experience in maintaining large datasets and performing analysis.
* Knowledge of Decent Homes, HHSRS, and Energy (RDSAP) regulations.
* Familiarity with housing management or asset management systems (Keystone or similar).
* Advanced Excel skills with an analytical and methodical approach.
* Strong project management and organizational skills, with the ability to meet deadlines.
* High attention to detail and accurate data entry abilities.
* Excellent verbal, written, and interpersonal communication skills.
* Strong negotiating and influencing skills.
< Back to job listing