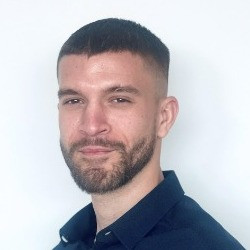 Job Description
Join our Estates Maintenance team as a Electrician within the NHS West London Hospital. Your primary focus will revolve around working with Electrical systems, ensuring strict safety compliance, and contributing your technical expertise. This role requires of a minimum of 37.5 hours per week, offering a rate of £24 per hour (Umbrella) with overtime and the duration being 6 months on going!

Responsibilities:

* Ensure compliance with Electrical standards.
* Performs duties/tasks in building services engineering including installation.
* Maintenance, calibration, testing and repair on the full range of Electrical engineering and building
Estates and Hospital equipment/services
* Demonstrates problem solving skills and fault diagnosis.
* Diagnose and repair Electrical faults.
* Maintaining Emergency systems such as lighting, smoke, fire alarms.
* Manage on-site contractors.
* Perform reactive, routine, and preventative maintenance and testing.
* Maintain records and conduct repairs.
* Work in various environments, including unsociable hours.
* Participate in the on-call system.

Qualifications and Skills:

* 18th Edition.
* City & Guilds certificate / NVQ
* Relevant experience.
* Minimum 3 years in Electrical services.

If you are interested, kindly submit your application now. Even if your application is not successful this time, you can still register for potential future opportunities. Please note that if you do not receive a response within 10 working days, your application has not been successful on this occasion and feedback may not be provided.
< Back to job listing