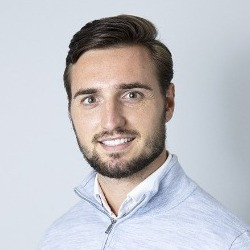 Job Description
MMP Consultancy currently have an opportunity for a Building Surveyor to join a local authority based In Addlestone, Surrey. My client is looking for someone who has experience within a similar role.
My client can offer flexible working.
This is a interim position paying £380p/d Umbrella
Job Purpose:
Working to the Senior Buildings and Projects Manager plan and manage delivery of specific projects and contracts to meet the required objectives for time, quality and value for money. Ensure that repairs and improvements are planned and executed efficiently with minimum disruption and provide value for money. To deliver pro-active professional and customer focussed surveying services to ensure that my clients assets are fit for purpose and legally compliant. Provide an excellent reactive maintenance services across the whole of the property portfolio.
Objectives:
Prepare cost estimates for works and services; provide cost information to assist in budget preparation
Plan, procure and manage specific contracts and services for the routine maintenance of our property asset base within budget and with legislation and good practices.
Ensure allocated service request area actioned promptly and work orders are raised as appropriate. Ensure that responsive tasks are fully resolved, and service users are kept informed
Regularly monitor actual and forecast spend against allocated projects and jobs.
Establish clear performance standards and measures for projects and contracts managed.
Ensure that contractors are managed effectively and monitor and report performance and take prompt action to address issues
Keep up to date records on Concerto software
Provide professional and technical building surveying advice to colleagues and building users and others
Ensure that all works are undertaken as part of the five-year condition survey programme of works for all property assets, in accordance with the approved programme of works and lead on the next rotation of condition surveys
Where appropriate to work with the compliance and sustainability officer to promote a sustainable approach to building maintenance and increase the energy efficiency of our property portfolio. At the same time to ensure that all properties comply with H&S legislation.
Assist where appropriate with the facilities management of the whole of the council's commercial and operational estate
Be part of out of hours duty role for the organisation
Main Specific Duties & Responsibilities Of The Post:
Ensure that surveying activities and building works are carried out in accordance with all relevant legislation and council policies
Ensure documentation relating to projects and task are kept up to date in electronic format and saved on the Concerto Asset database
Ensure that value for money is demonstrated in the procurement of works, supplies and services
Work with the Lead Building Surveying to procure major contracts and provide relevant information
Provide accurate and timely information to enable cost, quality and service performance to be measured through KPIs
Contribute to the increasing energy efficiency measures across the councils operational and investment portfolio by approaching a sustainable approach to building maintenance
Contribute towards the Teams Business Plan on an annual basis
Provide cover for the Lead building surveyor when absent
Carrying out all duties in a safe and proper manner in accordance with the Council's Health and Safety policy and working with the Council compliance officer to ensure safe practices
Title: Building Surveyor
Rate: £380p/d Umbrella
Location: Addlestone, Surrey
< Back to job listing