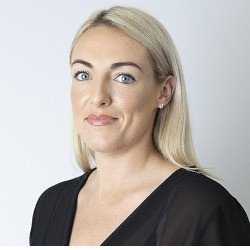 Job Description
Are you passionate about community-focused housing management?
MMP Consultancy is partnering with a national housing association to recruit a number of dedicated Neighbourhood Officers on a temporary basis.
As a Neighbourhood Officer, you will play a pivotal role in providing tailored housing management services to tenants, leaseholders, and residents within designated neighbourhoods, ensuring their needs are met while upholding tenancy and lease conditions.

Role Overview:
* Investigate breaches of tenancy, support more vulnerable customers and ensure that anti-social behaviour is addressed and prevented by working collaboratively with colleagues and external agencies
* Deliver effective housing management services to tenants, leaseholders, and residents, ensuring their needs are met within designated neighbourhoods.
* Serve as the primary point of contact, offering assistance and resolving queries promptly.
* Work with local partners such as safer neighbourhood teams, the voluntary sector and youth services on neighbourhood safety and ASB issues
* Visit customers who may require additional support and assess whether they require on going tenancy support
* Conduct evictions, and attend stay hearings, attend court to represent the organisation
* Conduct scheduled visits to tenants and leaseholders, addressing service requests and clarifying tenancy and lease terms.
* Assist in preparing legal cases and documentation for First-Tier Tribunal (Property Chamber) proceedings when required.
* Ensure tenancies and leases are managed per agreements, addressing breaches according to policies.

Ideal Candidate:
* Prior experience as a Housing Officer or Neighbourhood Officer.
* Strong understanding of the social housing sector and relevant legislation.
* Current awareness of leasehold management and prevailing housing sector challenges.
< Back to job listing