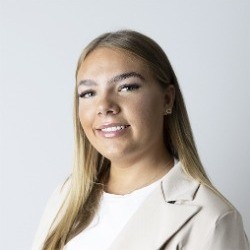 Job Description
MMP Consultancy is currently recruiting an enthusiastic Customer Service Advisor to join a Housing Association based in North West London.

As a Customer Service Advisor, you will play a vital role in ensuring residents receive exceptional service and support. Your strong communication will be crucial in delivering a positive customer experience and maintaining high levels of resident satisfaction.

Responsibilities:
* Respond to inquiries, requests, and complaints in a timely and empathetic manner, aiming to resolve issues effectively and efficiently.
* Assist residents with housing-related matters, including rent payments, tenancy agreements, repairs, and maintenance requests.
* Deliver consistently high-quality customer service across all contact channels in accordance with the customer service standards.
* Take ownership of challenging messages and difficult conversations with customers, including helping to resolve complaints.
* Ensure customers experience a continuously improving service by listening to them and feeding back customer views.

Requirements:
* Experience of working in a customer service or contact centre environment.
* Commitment to making a positive difference to people by delivering great customer service.
* Ability to communicate clearly and build rapport with customers across a range of contact channels, including telephone, email, live chat and social media.
* Comfortable using standard Microsoft office packages and in-house systems. Confident learning and using new ICT systems.
* Ability to use the most appropriate style and method of communication with internal and external customers and stakeholders.
* Ability to prioritise competing commitments and work accurately and methodically under pressure.
* Experience of dealing with challenging behaviour whilst remaining solution focussed.
* Ability to make decisions based on sound judgement.
* Experience of complying with policies, procedures and guidelines.
* Ability to be flexible and adapt to a changing work environment.
< Back to job listing