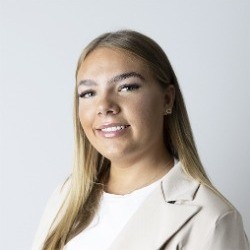 Job Description
MMP Consultancy is looking to recruit a Complaints and Insight Coordinator to join a Housing Provider in North West London.

Key Responsibilities:
* Ensure the accurate recording of customer complaints into the organisation and in line with our policy and procedures.
* Supporting internal stakeholders to investigate and respond to complaints in accordance with the Principles of Dispute Resolution & Complaints Handling Code.
* Carry out peer reviews and scrutiny of complaints case handling to ensure it meets with our regulatory and statutory requirements.
* Coordination and facilitation of Housing Ombudsman referral packs in line with Complaint Handling Code requirements.
* Challenge and escalate concerns identified in relation to poor complaint case handling.
* Maintain and improve appropriate administrative systems to support the business activity.
* Ensure data collected is succinct, accurate and robust to inform on issues identified. Generate reports on the findings.
* Utilise customer satisfaction results and use the voice of the customer to improve service.
* Satisfy customers by delivering a high-level customer focussed service.
* Provide advice and assistance on complaints to customers when required, and where possible, to resolve these without the need for a formal complaint and to ensure customer confidence.

Skills Required:
* Experience of working within a complaint's environment
* A wealth of experience about how to delight customers and manage expectations.
* A 'can-do' attitude
* A desire to engage with customers, teams and stakeholders to champion the service and be a valued member of the team.
< Back to job listing