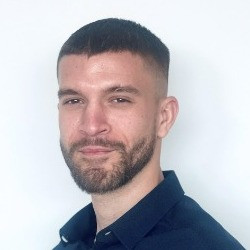 Job Description
I am seeking a Mechanical Fitter to join a maintenance team within a West London NHS Trust. An exciting opportunity within a specialist sector and being responsible for the general mechanical operations. The role will be working a minimum of 37.5 hours per week and a on call rota - with 0/T / Inflated rates, earning £24 per hour flat (Umbrella) with the duration being 6 Months on going.

Responsibilities:

* Undertake complex fault diagnosis and fault rectification.
* Providing technical assistance for mechanical / electrical staff.
* Ensuring compliance with trust safety standards.
* Procedures for low temperature hot water systems.
* Steam raising plant and associated equipment.
* Air Condition / Ventilation Systems.
* Heating & Hot Water Plant Systems.
* Steam sterilisers.
* Electrical distribution, power & lighting.
* Standby generator plant.
* Nurse call systems.
* Automatic Controls
* To undertake and report on technical investigations relating to HVAC systems.

Requirement:

* NVQ in Mechanical Engineering Services - Heating, Plumbing, and ventilating.
* Steam experience.
* NHS experience (Desirable).
* Knowledge of plant relevant to building services.
* Driving license.
To apply, please send your updated CV, detailing your relevant experience and qualifications.
Look forward to it!
< Back to job listing