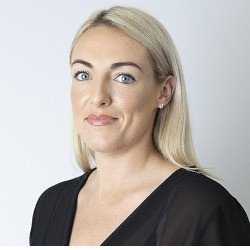 Job Description
Experienced Complaints Resolution Manager required to join a large local authority based in London. Working as part of the Property Services department, the Complaints Resolution Manager will be responsible for a team of 4 Coordinators. This is initially offered on a 6-month temporary contract, with the potential of extension.

As Complaints Resolution Manager you will:

* Manage responses to complaints and FOI's, ensuring that the service is aligned to support the Council in achieving its strategic priorities.
* Manage Housing Management compensation budget.
* Maintain a culture of innovation and continuous improvement.
* Support wider department to use learning from complaints to improve the service delivery and customer experience.

Duties and Responsibilities:

* Manage and lead staff to achieve high performance and effective operational delivery, including developing and improving staff capability.
* Manage customer focused service and effective use of resources.
* Responsible for effective management of enquiries and complaints, in line with the relevant policies, procedures and legislation
* Manage a range of investigations on behalf of the department.
* Develop strategic solutions, to ensure that the service improvements arising from investigations inform the wider service improvement agenda.
* Maintain up-to-date records and providing monthly statistical and qualitative information to Senior Management team.
* Attending contractors' monitoring meetings as required, giving performance feedback.

Requirements:
* Proven experience of working as a Complaints or Service Improvement Manager within a property services, housing, construction, public sector capacity.
* Knowledge of the statutory and corporate complaints process and all associated legislation and policies
* Track record of achievement at a management level in a large and complex organisation
* Ability to oversee and undertake complex investigations.
* Experience of staff management, including planning, organising and co-ordination of teamwork.
< Back to job listing