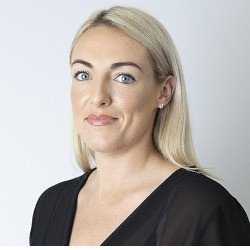 Job Description
Property Manager required to join a national housing association on a permanent contract.

Sitting as part of the Property Services team, the Property Manager will be covering a patch across London and Berkshire, ensuring that properties are maintained to the highest standard. Covering all areas of property management, including management of service charge costs, completing oversight of services delivered to homes, and setting standards whilst delivering effective contract management for third parties and key contractors.

Responsibilities:
* Ensuring that properties are maintained to a high standard and in accordance with all compliance requirements and act as a duty holder for designated properties.
* Providing an excellent customer-focused professional management service to residents, ensuring all legal landlord/freeholder obligations are met.
* Responsible for ensuring work carried out on our properties is completed to an acceptable standard, within budget and timescales.
* Responsible for estate inspections and liaising regularly with other teams to ensure high standard to communal repairs, cleaning and gardening provided.
* Ability to understand complex service charge budgets and explain these to non-technical audience.
* Liaising with residents and colleagues to resolve communal issues while delivering excellent customer service, ensuring high rates of satisfaction to minimise complaints.
* Reporting on the performance of properties and maintenance so that the Property division can fully understand the performance within our portfolio.
* Overseeing planning and execution of day-to-day operations, maintenance, and inspections of the properties in your patch.

Role Requirements:
* Property management experience including managing blocks in mixed tenure environment.
* An understanding of the legal aspects of leasehold law and regulations, or the ability to quickly get such an understanding.
* Demonstrate a working knowledge of relevant Landlord and Tenant Act, RICS and ARMA guidelines, regulations, and procedures, keeping informed of any amendments and best practice on disseminating residential block property management advice.
* Experience of managing and supporting landlord compliance
* Knowledge of building and health & safety legislation
* Strong verbal and written communication skills with the ability to influence and negotiate across the organisation.
* Basic working knowledge in building maintenance systems
* Associate of IRPM or willingness to achieve this qualification.
* Member of IOSH or willingness to achieve this qualification.
< Back to job listing