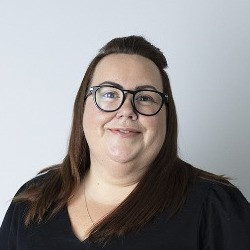 Job Description
We are looking for a dedicated Mechanical Technician/Supervisor a NHS Trust within the South London Area. The post holder will play a crucial role in ensuring the efficient operation, maintenance, and development of the Trust's estate.
You will collaborate closely with all staff within the Estates and Facilities Directorate, other Trust staff, external consultants, contractors, agency staff, and third-party organizations as required by the Directorate.

Key responsibilities include:
* Providing technical assistance for lower-grade staff and contractors
* Diagnosing and repairing complex faults in building services engineering installations
* Instructing and passing on technical knowledge to other staff, patients, and visitors.
* Supervising maintenance assistants, craftspersons, and other technicians, checking and evaluating their work.
* Prioritizing, planning, and coordinating work activities and risk assessments.
* Providing technical advice and support for major capital projects and upgrade works.
* Performing a wide range of tasks across various building and engineering service disciplines.
* Coordinating 'Permits to Work' for in-house staff and contractors, ensuring safety.
* Conducting reactive and planned preventative maintenance works.
* Responding to emergency situations, including participating in the fire team.
* Assisting with major incidents and failures.

Requirements:
* City & Guilds in mechanical craftsmanship/engineering
* HNC/HND in Mechanical Engineering or Building Services Engineering
* Comprehensive experience in fault finding and planned maintenance of building/mechanical services.
* Team Management, Planning, Reporting, Gas-safe, and Health & Safety (IOSH Certificate)
* Previous Supervisory experience
* Knowledge of building management systems, CAFM, Environmental Management

If you are committed to maintaining the highest standards of safety and performance, we want to hear from you. Apply now!


< Back to job listing