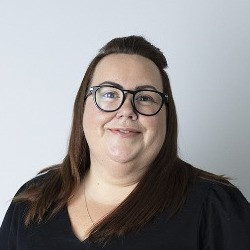 Job Description
We are seeking a skilled and self-motivated Mechanical Craftsperson to join an Estates team within a NHS Trust in the South West London area. As a Mechanical Craftsperson, your role will be crucial in the maintenance and repair of mechanical installations, plant, and equipment within a healthcare setting.

You will be working a minimum of 37.5 hours per week, plus over. The rates are as followed, Standard - £18.78ph, Saturdays - £24.48 and Sunday/Bank Holidays - £28.16ph, you will be paid via the trusts direct engagement team.

Key Responsibilities:
* Diagnose and repair faults in mechanical installations and equipment.
* Carry out planned and reactive maintenance tasks.
* Instruct and guide team members in their tasks.
* Maintain accurate records of maintenance activities.
* Ensure strict compliance with health and safety regulations.
* Collaborate effectively with a diverse team.

Qualifications and Skills:
* Recognized and registered qualifications in mechanical engineering.
* Minimum of 2 years of relevant experience demonstrating flexibility and commitment, or 5 years in a similar role in a commercial or industrial setting.
* Ability to work independently and follow safety protocols.
* A clean driving license.
* Knowledge of healthcare-specific regulations is a plus.

Additional Information:
This role requires adaptability, the ability to work in confined spaces, and readiness to respond to emergency situations. We are dedicated to providing high-quality service and maintaining a safe and efficient healthcare environment.

If you possess the necessary qualifications and experience, we encourage you to apply and become a valuable member of our team.
< Back to job listing