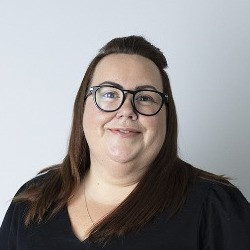 Job Description
Are you an experienced Electrical Craftsperson looking for an opportunity to contribute to the efficient maintenance and development of a healthcare estates department with in South West London?

As an Electrical Craftsperson, you will play a crucial role in ensuring the operational efficiency and safety of our healthcare facilities. Your commitment to versatility, flexibility, and expertise will be essential in delivering a proactive maintenance service and supporting the overall objectives of the Trust.

You will be working a minimum of 37.5 hours per week, plus over. The rates are as followed, Standard - £18.78ph, Saturdays - £24.48 and Sunday/Bank Holidays - £28.16ph, you will be paid via the trusts direct engagement team.

Key Responsibilities:

* Diagnose and repair faults in electrical installations, plant, and equipment.
* Understand the working of building services engineering installations in healthcare buildings.
* Perform a wide range of work in other building services engineering services crafts.
* Manufacture, assemble, erect, install, and test new work.
* Conduct maintenance and efficient running of plant and equipment.
* Implement "Root Cause Analysis" principles for maintenance and repair tasks.
* Carry out reactive and planned preventative maintenance on various systems.
* Activate/changeover plant or perform safe isolation in case of malfunction.
* Respond to emergency situations, including lift rescue and fire incidents.
* Drive Trust vehicles when required.

Requirements:
* Recognized and registered EITB, City Guilds, National ONC or OND, modern apprenticeship, NVQ Level 3, or approved equivalent training.
* Minimum of 2 years of relevant experience
* Ability to work with minimal supervision, follow written instructions and safety procedures.
* Awareness of non-core trades, systems, and tools.
* Availability for overtime at short notice and un-social hours.
* Ability to work at height and in confined spaces.

If you meet the criteria and want to join this team please apply now!
< Back to job listing