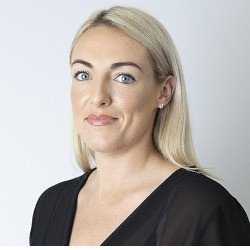 Job Description
HR Business Partner opportunity has arisen to work for a large local authority based in London.

Role Purpose:
* Provide a professional HR service to managers on all employee experience related matters including organisational change, resourcing, management of attendance, performance management, employee relations issues and general HR management interventions, to deliver business objectives.
* Support business managers and the HR service in achieving the Council's strategic objectives.

Main duties and responsibilities:

* Provide clear and effective counsel and guidance to managers on the employee life-cycle ranging from resources management, recruitment and selection, casework, policy / procedural advice relating to both individuals and groups of employees, planned initiatives, learning & development, change management and exit management.
* Provide expert advice on organisational change projects e.g. organisation transformation to redesign services and ensure reorganisations are managed in line with council procedures.
* Participate in ongoing discussions with management teams (as assigned), in a variety of formal settings to support and guide managers either individually or at a team level
* Provide accessible and appropriate advice, guidance and support in dealing with HR matters raised directly by employees.
* Participate in ongoing service reviews and discussions with senior management teams.
* Implement strategies to ensure HR provides clear business-focused outcomes for the utilisation of staffing resources within the business area supported
* Supply a quality operational HR service, providing clear business focused outcomes for the business area supported.
* Plan, establish and maintain effective working arrangements with Trade Unions and other stakeholders and partners to ensure employee relations matters and collective discussions are undertaken in an effective and efficient manner.
* Ensure the on-going maintenance of HR data records (on all HR systems) for the business area supported (and other areas of the Council as directed) ensuring all HR records held are accurate, up to date and meet organisational objectives for workforce and HR record keeping. Utilise HR data to review and analyse HR data against performance targets.
* Actively promote the Councils equality, diversity and inclusion objectives in terms of personal practice and within the context of all HR advice and guidance provided

Essentials:
* Graduate membership of the CIPD or equivalent knowledge, skills and experience
* Evidence of continued professional development
* Extensive experience of successfully supporting Directors with ER and sickness case work
* Implementing strategies and ability to provide high-quality business led advice across the HR function and understanding the need of the business in large complex organisations.
* Identifying training needs and developing solutions to ensure high quality outcomes.
* Monitoring, analysis and interpreting HR MI, maintain up to date HR records.
* Ability to influence and persuade managers in a variety of situations.


< Back to job listing