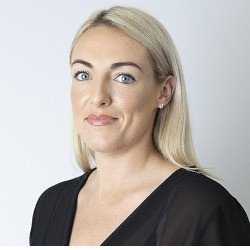 Job Description
Administrator required to join a housing provider based in London. This will be on a temporary to permanent contract, working as part of the Planned Works team.

Role Purpose:
* Responsible for a range of administrative tasks to ensure the efficient running of the work streams, processing orders, and managing correspondence by answering emails, raising orders and telephone calls. Manage and investigate queries from residents/leaseholders, reports, produce reports, liaise with supply chains within the workstream and other teams within the business.

Main duties and responsibilities:
* Party Wall Agreements - receiving requests, raising orders on QL, preparing PWA assignment letters to PWA supply chain, sending all relevant info/docs/orders to supply chain, receiving awards and updating QL/SharePoint and individuals.
* Receiving invoices from the supply chain, and forwarding to the relevant department.
* Structural works - raising orders on QL, and passing to structures, actioning any recommendations as per structural surveys received (ie Tree Proformas, raising CCTV and drain works, soil investigations, raising Asbestos orders on QL where required and monitoring/chasing completion)
* Structures spreadsheet - monitoring and updating spreadsheet with any info from members of the team, dealing with historical jobs, trying to sort out pending issues and updating relevant folders.
* Asbestos removal - raising orders on QL to supply chain
* Damp works - dealing with damp works spreadsheet and actioning accordingly (covering for team members).

Essentials:
* 3 years experience working within an office-based administrative role or transferable skills to this job advert.
* 3 years experience working within social housing sector.
* Confident with IT systems to maintain accurate records, and to produce reports.
* Excellent communication skills (both written and verbal) with a proven ability to manage working relationships.
* Proven ability to meet deadlines and targets.
* Strong interpersonal skills, including the ability to work both collaboratively and independently within a team environment.
* Excellent planning and organisational skills.
< Back to job listing