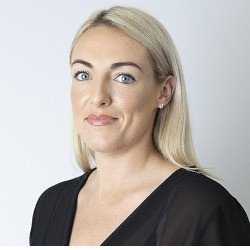 Job Description
Building Safety Communications Officer required to join a Housing Association based in London, on a permanent contract.

As Building Safety Communications Officer, the role will include:

* Provide high level specialist advice and information regarding cladding and building safety remediation works, Fire Risk Appraisal of the External Walls (FRAEW) process, grant positions and legal proceedings.
* Prepare high-quality responses to informal complaints and enquiries
* Draft high level written correspondence to residents and stakeholders, providing update on legal proceedings and status of cladding remediation works.

Duties & Responsibilities:

* Support the Building Safety/Fire teams to identify learnings from queries that results in continuous service improvement.
* Provide information, advice and assistance to residents and leaseholders whilst major works are being carried out to their homes.
* Provide support in Building Safety Residents Meetings.
* Ensure residents are kept informed about the safety of their building and consulted when possible.
* Liaise with third parties, including Managing agents, freeholders, contractors, about works to be undertaken on buildings and keep track of progress ensuring residents and management are kept informed.
* Undertake resident satisfaction surveys following the completion of projects, including a full analysis of the results.
* Prepare or update process maps and short briefings when required.

Skills & Requirements:

* Previous experience working within building safety in the housing industry (cladding remediation works experience) is ideal.
* High level of IT skills and literacy including proficiency in Microsoft - Word & Excel.
* Enhanced letter writing skills with the ability to adapt information for the audience.
* A proven track record of delivery in a demanding and fast paced environment.
* Enthusiastic about working in a customer services environment and ability to empathise with residents.
* Excellent attention to detail and ability to work well under pressure and to tight deadlines.
* Demonstrable experience of working collaboratively with senior management. Readily accepts responsibility.
* Shows initiative in proposing service improvements.
< Back to job listing