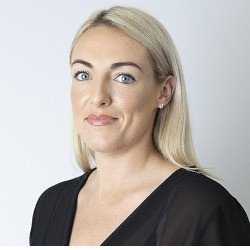 Job Description
We are partnering with a distinguished housing association in Kent to recruit a skilled Welfare Advice Officer. Our client is dedicated to providing exceptional services to its residents and ensuring their financial well-being through expert advice and support.

As a Welfare Advice Officer, you will play a vital role in providing crucial advice and support to residents, maximising their incomes, managing debts, and promoting independent living within the community. You will serve as a point of contact in regards to welfare referrals, ensuring that referrals are effectively managed and triaged.

Responsibilities:
* Offer comprehensive support, information, and advice to residents, enabling them to enhance their incomes, manage debts, access online services, and sustain their tenancies.
* Manage a caseload of clients referred for welfare benefits advice and support, ensuring precise support planning and positive outcomes.
* Refer and support residents to access external services and grants to meet their needs.
* Collaborate with external agencies, local authorities, and community organizations to enhance the delivery of support services.
* Promote ways for residents to independently access welfare support and services.
* Collaborate with colleagues to ensure timely and accurate referrals to internal services, ensuring residents' varied needs are addressed.
* Be the initial point of contact, assessing and directing referrals for Communities services to the appropriate team or colleague.
* Administer and triage referrals to the resident hardship fund and manage the distribution of essential vouchers efficiently.
* Provide regular reports and case studies, contributing to the continuous improvement of services.
* Undertake administrative tasks related to residents and projects as required.

Ideal Candidate:
* Experience providing advice and support to individuals over various communication channels.
* Previous experience of working in a Welfare, Triage or Tenancy Sustainment role.
* Strong communication skills, both written and verbal.
* Knowledge of debt, financial exclusion, and welfare benefits.
* Ability to work collaboratively and communicate effectively with tenants, residents, and stakeholders.
* Commitment to diversity, equality, and delivering tailored support to vulnerable residents.
< Back to job listing