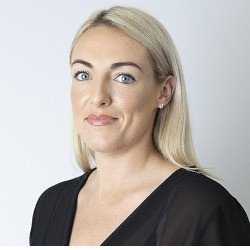 Job Description
Are you passionate about helping people sustain their tenancies and creating vibrant communities? Do you have a track record of providing outstanding customer-focused services? If so, we want to hear from you.

Tenancy Services Officer required to join a leading housing association based in Kent. As a Tenancy Services Officer, you will play a pivotal role in ensuring residents enjoy sustainable tenancies and live in places they cherish.

Responsibilities:
* Manage tenancies across all tenures, providing personalised services to sustain tenancies and optimize housing resources.
* Tailor customer relationships based on individual needs, maintaining regular contact to clarify tenancy agreement expectations.
* Facilitate optimal property use through tenant registers, mutual exchanges, transfers, decants, and addressing under-occupancy.
* Assist tenants in understanding their responsibilities, promoting tenancy sustainability.
* Foster secure communities by proactively addressing issues like anti-social behavior, hate crimes, domestic abuse, and safeguarding.
* Prepare legal cases when necessary, ensuring successful outcomes for the organization.
* Enhance the quality of our housing environments, identifying opportunities for improvement to create desirable places to live.
* Offer professional housing and tenancy management guidance.
* Conduct home audits to prevent tenancy fraud effectively.
* Promote training and employment opportunities to maximize tenant income, supporting our Income Protection and Financial Well-being strategies.
* Cultivate partnerships with internal and external stakeholders and referral-based services, ensuring excellent local service delivery.
* Embrace modern technology, contributing to an efficient and responsive service for customers.
* Participate in specialist corporate projects and perform additional duties as required for the role.

Person Specification
* Awareness of current housing and estate management issues, legislation, and best practices.
* Demonstrated ability to deliver a customer-focused service.
* Strong communication, interpersonal, and written skills adaptable to various audiences.
* Proven record of being solution-focused and confident in Microsoft packages and customer record management systems.
* Ability to perform against set standards and deliver exceptional customer service.
* Resilience and persistence in achieving positive outcomes under challenging circumstances.
* Experience working under pressure and consistently achieving excellent results.
* Ability to have challenging conversations with customers, colleagues, and stakeholders.
* Excellent time management skills, adept at prioritizing workloads effectively.
* Self-motivation and independence in managing own learning.
* Strong collaborative skills, building and maintaining positive relationships to achieve outcomes.
* Experience liaising with various partners and customers to resolve complex issues.
* Application of equality and diversity principles in tailoring services to meet specific needs.





< Back to job listing