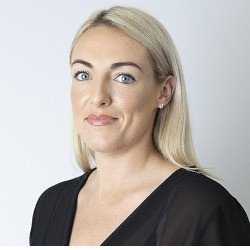 Job Description
Customer Service Advisor opportunity arose to join a forward-thinking housing provider based in Kent.

Are you passionate about providing exceptional customer service and looking for a part-time opportunity? If you have experience in customer service and are committed to delivering a high level of service, this is the role for you!

Job Purpose:
* As a Customer Service Advisor, your role is to be the first point of contact for our customers, providing them with the right answers and ensuring they enjoy exceptional, tailored services and choices.

Main Responsibilities:
* Delivering consistently high-quality customer service across all contact channels, in line with customer service standards.
* Tailoring services to meet the diverse needs of individual customers, ensuring an equally positive experience for everyone.
* Taking ownership of challenging messages and difficult conversations with customers, including complaint resolution.
* Complying with policies, procedures, and guidelines, recognizing when to escalate for exceptions.
* Collaborating with colleagues, partners, and contractors to provide an efficient and joined-up service.
* Actively listening to customers, obtaining their feedback, and contributing to continuous service improvement.
* Managing your learning to keep your knowledge up-to-date, enabling you to provide the right answer, first time.
* Competently using relevant systems to deliver a high level of customer service.
* Implementing and supporting changes to customer service delivery.

Person Specification:
* Experience of working in a customer service or contact centre environment.
* Commitment to making a positive difference to people through great customer service.
* Ability to communicate clearly and build rapport with customers across various contact channels.
* Comfortable using standard Microsoft Office packages and in-house systems, with the ability to learn and use new ICT systems.
* Ability to use the most appropriate style and method of communication with internal and external customers and stakeholders.
* Ability to tailor complex information according to the customer's needs.
* Ability to prioritize competing commitments and work accurately and methodically under pressure.
* Experience in dealing with challenging behavior while remaining solution-focused.



< Back to job listing