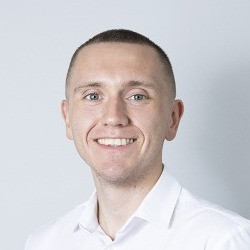 Job Description
MMP Consultancy currently have an opportunity for a Maintenance Surveyor to join a housing association covering a patch of Hampshire.
This will be a temporary position paying £30 - £33 P/H Umbrella on a 6-9 Month Contract
The Role:
Responsible for pre/post-inspection and reports for responsive repairs, void works and cyclical repairs within the relevant area of operation, consulting and engaging with customers, leaseholders and with internal and external stakeholders in the region. Ensure the highest customer standards of delivery are achieved, minimal defects, and a high level of customer satisfaction is achieved. Effectively managing the performance and on site progress of my clients Contractors ensuring that works are delivered on time, to a regional budget of £10m, to quality standards and achieve value for money in line with all relevant statutory regulations and compliance.
Job Purpose:
Deliver an effective & efficient Repairs & Maintenance service at an operational level to include a regionally based professional surveying service, disrepair works, Major/Complex Works, FRA, responsive repairs, voids and aids and adaptations.
Prepare and carry out diagnostic inspections, surveys & technical reports in accordance with Group practice. Providing accurate technical advice with competent & thorough surveys/post-inspections.
Identifies and manages insurance claims ensuring most economically advantageous outcome for the organisation. To include, property inspections, managing decants, liaising with loss adjusters/insurance team.
Technical lead within the Housing team during the handover of any new developments to ensure quality control through to completion and the end of defects.
Effective and efficiently control budgetary spend of approx. £2m within individual area of operation, ensuring revenue and capital spend are recorded accurately.
Review invoices and requests for payment from contractors, challenge and resolve submissions where required.
Deliver and effectively manage legal disrepair claims and Environmental Health Orders in line with group process and provide detailed reports, and manage complex repairs to an agreed outcome to protect my clients interests.
Ensure effective liaison with in-house service provider, M&E contractors and external sub-contractor staff to ensure the delivery of a top quartile service in line with industry standards, schedule of Rates, operational regulatory framework, health & safety (including asbestos)
Management and coordination of empty properties to ensure minimal rental loss and maximum return.
Carry out major void inspections, ensuring void works are completed to my clients lettable standard against key performance indicators and providing detailed costing for the Options Appraisal's.
Ensure delivery of all works in line with all compliance requirements and promotion of the organisation's Health & Safety policy and legislation, all personal risk assessments completed/reviewed and relevant action taken to mitigate risk.
Maintaining excellent customer satisfaction by taking ownership and demonstrating proactive collaborative working with repairs providers
Title: Maintenance Surveyor
Salary: £30-£33 P/H Umbrella
Location: Hampshire
< Back to job listing