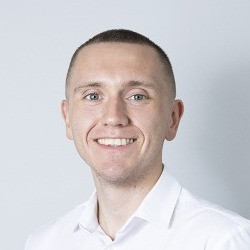 Job Description
MMP Consultancy currently have an opportunity for a Building Safety Manager to join a local authority based in Hampshire. This will be an interim contract for 6 months with the option to be extended.
This role is paying £350 - £425 p/d Umbrella.
Job Purpose:
To take responsibility for coordination and management of all matters relating to structural and fire safety in in-scope buildings to meet current and forthcoming legislative requirements.
To deliver the regulatory requirements of the Building Safety Act and Fire Safety Act to provide an effective and efficient building safety service to my clients Higher Risk Buildings and ensure compliance with and implementing the required changes detailed in building safety legislation.
To oversee the safe management of SCC high-rise (and/or higher risk) residential buildings within the Housing Management building stock. (The council currently has 21 buildings over 18 metres & a number of high-risk buildings)
To oversee the implementation of controls in respect of structural and fire safety on a day-to-day basis.
To effectively manage safety within the designated in-scope blocks to which the role relates.
To ensure that controls are implemented in respect of building work carried out in the in-scope blocks to which the role relates.
To engage with colleagues who are responsible for managing projects undertaken within the in-scope buildings.
To assist with the development and implementation of Building Safety Cases being prepared by the fire safety team, and to ensure their effective maintenance and management post-implementation.
To manage resident engagement within high-rise and/or higher-risk in-scope buildings, particularly in ensuring that safety concerns are recorded, monitored, and dealt with appropriately.
To ensure that planned, preventive maintenance is carried out within the in-scope blocks to which the role relates.
To engage with relevant Housing Management staff to ensure that roles are performed effectively in accordance with the Corporate Fire Safety Policy.
To oversee the successful implementation of corrective actions arising from fire risk assessments and audits.
To ensure that facilities for use by the fire and rescue service are effectively managed and maintained.
To perform any other reasonable tasks that ensure the effective management of premises for which the role is responsible, to the fulfilment of our customer service objectives and in compliance with the Fire Safety Legislation.
Support the Fire Safety Lead in delivering our strategic objectives, by driving business improvement and regulatory compliance within the Safer Homes function.
Title: Building Safety Manager
Salary: £350- £425 P/Day Umbrella
Location: Hampshire
< Back to job listing