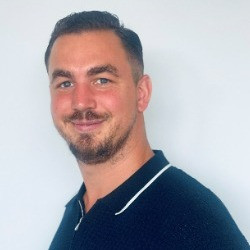 Job Description
MMP are currently seeking a passionate and experienced Catering Manager for a NHS Trust in Essex to lead the catering team and contribute to the overall well-being of our patients and staff.
Job Description:
As the Catering Manager you will be instrumental in overseeing and enhancing our catering services. The ideal candidate will possess a strong background in catering management, demonstrating a commitment to delivering high-quality, nutritious meals that align with the healthcare environment.
Key Responsibilities:
* Manage day-to-day catering operations, ensuring the provision of high-quality and nutritionally balanced meals.
* Lead and inspire the catering team, fostering a positive and collaborative work environment.
* Collaborate with dietary and nutrition teams to develop menus that meet diverse dietary requirements.
* Ensure compliance with food safety regulations and hygiene standards.
* Oversee inventory management, budget control, and cost-effective procurement of catering supplies.
* Implement and maintain quality control measures to consistently improve catering services.
Qualifications:
* Proven experience in catering management, preferably within a healthcare setting.
* Degree or certification in Catering, Hospitality Management, or related field.
* Strong leadership and team management skills.
* Knowledge of dietary requirements, nutrition, and food safety regulations.
* Excellent organizational and communication abilities.
Benefits:
* Competitive salary
* Health and well-being programs
* Opportunities for professional development
* Collaborative and supportive work environment
If you are a dedicated Catering Manager seeking a rewarding opportunity to contribute to the well-being of patients and staff within a healthcare setting please apply
< Back to job listing