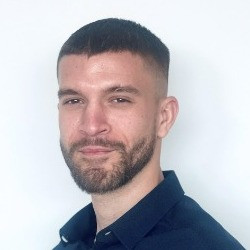 Job Description
Join our newly formed Maintenance team within the Estates department! We're seeking a skilled Mechanical Fitter to join us in the East London area based at Whips Cross Hospital. This role offers an exciting opportunity in the construction industry, presenting a range of fresh challenges within a supportive team environment. You'll be expected to work a minimum of 37.5 hours per week with overtime, earning £24 per hour (Umbrella) for a duration of 6 months on going, taking you all the way into the new year!
Responsibilities will include:
* Boilers
* Steam Raising Plant
* Pressure Systems
* Medical Gas Systems
* Air Condition / Ventilation Systems
* Heating & Hot Water Plant Systems
* Operation Of Computer Data Collection
* Sterilizer & de-contamination Equipment
* Maintain records and conduct repairs.
* Generators
* Automatic Controls
Qualifications and Skills:
* Relevant experience.
* NVQ Level 2 & 3 In Mechanical Engineering Services - Heating, Plumbing, and ventilating
* Health & Safety knowledge.
* Knowledge of plant relevant to building services

If you are interested, kindly submit your application now. Even if your application is not successful this time, you can still register for potential future opportunities. Please note that if you do not receive a response within 10 working days, your application has not been successful on this occasion and feedback may not be provided.
< Back to job listing