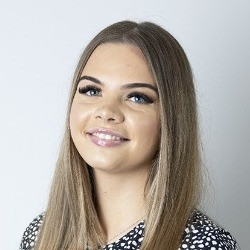 Job Description
MMP Consultancy are looking to recruit a Customer Service Advisor on a Permanent Basis in East London.

Main Responsibilities:
* Delivering consistently high-quality customer service across all contact channels, in line with customer service standards.
* Tailoring services to meet the diverse needs of individual customers, ensuring an equally positive experience for everyone.
* Taking ownership of challenging messages and difficult conversations with customers, including complaint resolution.
* Complying with policies, procedures, and guidelines, recognizing when to escalate for exceptions.
* Collaborating with colleagues, partners, and contractors to provide an efficient and joined-up service.
* Actively listening to customers, obtaining their feedback, and contributing to continuous service improvement.
* Managing your learning to keep your knowledge up to date, enabling you to provide the right answer, first time.
* Competently using relevant systems to deliver a high level of customer service.
* Implementing and supporting changes to customer service delivery.

Person Specification:
* Experience of working in a customer service or contact centre environment.
* Commitment to making a positive difference to people through great customer service.
* Ability to communicate clearly and build rapport with customers across various contact channels.
* Comfortable using standard Microsoft Office packages and in-house systems, with the ability to learn and use new ICT systems.
* Ability to use the most appropriate style and method of communication with internal and external customers and stakeholders.
* Ability to tailor complex information according to the customer's needs.
* Ability to prioritize competing commitments and work accurately and methodically under pressure.
* Experience in dealing with challenging behaviour while remaining solution-focused.
< Back to job listing