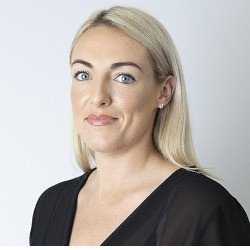 Job Description
New Vacancy: Operations Manager - Care Homes

Are you a dedicated and passionate individual with a desire to make a real impact on the lives of residents in care homes? We are looking for an experienced Operations Manager to manage five care homes within the beautiful Buckinghamshire area.

Role Overview:
* As Operations Manager, you will play a vital role in ensuring the highest standards of care and service quality across our care homes. You'll be responsible for driving excellence and promoting a culture of continuous improvement in all aspects of care home operations.

Responsibilities:
* Supporting the Quality Team in developing and implementing operational quality strategies and policies to ensure the highest levels of care are maintained.
* Identifying opportunities to enhance the financial performance of homes and services by improving occupancy, managing staff costs, and optimising service hours.
* Providing professional management of services and teams. This includes mentoring, developing, motivating, and coaching employees in the homes and services as directed by Senior Management.
* Ensuring that homes and services consistently achieve high levels of performance and meet key performance indicators (KPIs).
* Creating financial reports to identify profit and loss within the care homes.
* Active participation in operational and business meetings as required.
* Overseeing activities related to the promotion and marketing of the homes and services in the local community.
* Support home and service managers in utilising the facilities as a local resource and driving high occupancy rates among both private and local authority residents.
* Ensuring the successful delivery of a clear focus on driving improvements in quality. This includes formulating action plans with review processes to guarantee a positive impact.
* Regular monitoring, auditing, and reviewing of homes and services. You'll take appropriate corrective action when necessary, utilising internal quality assurance framework and audits via internal and external stakeholders.
* Participation in Safeguarding meetings to ensure the well-being and safety of our residents.
* Actively identifying and implementing new initiatives aimed at achieving CQC ratings of 'Good' or 'Outstanding'.
* Working closely with allocated teams to ensure an excellent standard of care is delivered in alignment with the standards set out by the company, CQC, Local Authority, and other relevant regulatory professional bodies.

Requirements:
* Previous experience in a management role within the care sector.
* Prior Home Manager registration
* Good working knowledge of CQC regulations, and relevant legislation e.g. Health & Social Care Act 2008, Care Act - Protection of Vulnerable Adults, and Mental Capacity Act
* QCF Level 5 in Management or similar
* Strong leadership skills, with the ability to motivate and develop teams.
* A keen eye for financial performance, with experience in managing budgets.
* Exceptional communication and interpersonal skills, including the ability to liaise with internal and external stakeholders.
* Knowledge of relevant regulatory standards in the care sector.
* A commitment to improving the quality of care and services.
< Back to job listing