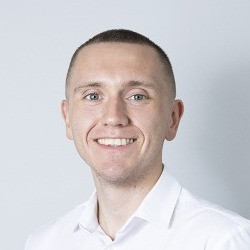 Job Description
MMP Consultancy currently have an opportunity for an Strategic Asset Manager to join a local authority based out of Bristol
This will be an Interim position for 3-4 Months paying £350-£400 P/Day Umbrella
The Role:
Responsible for the asset data collection strategy in terms of
Stock condition information
Building and structural information
CAD drawings
The management of specific major or surveying projects on behalf of the Council, from inception to completion.
To supervise a team responsible for the commissioning and collection of asset data.
Own, develop, plan, monitor and control all aspects of the programme end to end, seeking best practice, ideas and innovation ensuring they are applied and to achieve objectives within defined schedules, costs and performance parameters.
Responsible for the commissioning a procurement strategy for Procurement Services to procure for consultants and building specialists, including developing the specification and contract docs
Managing the contracts for commissioned work, overseeing the work carried out ensuring that the quality and consistency of the works are to a high quality.
Job Purpose:
Achieve project objectives through the application of effective project management methodology by:
Defining scope of projects/programmes.
Setting up appropriate project structures,
Identifying and securing resource requirements, ensuring quality control, reporting progress and accurate completion and recording of project data, administering contracts, preparing and completing stage reviews and lesson learned information, regular communication of progress between all stakeholders, continued effective consultation.
Responsible for ensuring the delivery of the programme/project including ensuring we meet all necessary regulatory and legislative requirements.
Maintain an up to date knowledge of changes in construction policy, legislation, innovation and best practice on all areas relevant to surveying and construction programmes, including Contract Requirements and Procurement Regulations etc.
Develop and deliver the asset data collection strategy to ensure asset data meets the needs of the service
Prepare and present reports to Senior Leaders and Elected members on proposals and findings for the data collection strategy
Act as budget holder for programmes including: setting profiles, monitoring spend, accurately forecasting out-turns, life cycle costing, VFM, regularly reporting budget & expenditure to Line Manager.
Ensure staff and contractor/ consultant performance is maintained to a high standard of delivery & customer/stakeholder satisfaction through the regular monitoring, of both team & individual targets. Identify & effectively manage any day-to-day performance issues.
Title: Strategic Asset Manager
Salary: £350-3400 P/Day Umbrella
Location: Bristol
< Back to job listing