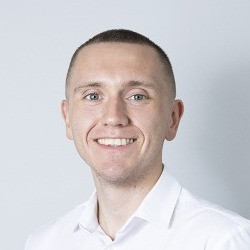 Job Description
MMP Consultancy currently have an opportunity for a Responsive Repairs Surveyor to join a local authority based out of Bristol
This will be an Interim position for 6-9 Months paying £30-£35 P/H Umbrella
The Role:
Responsible for ensuring that responsive repairs, including relets, are carried out satisfactorily from end-to-end of the process, including monitoring the work of the trade teams and contractors, from start to completion, ensuring delivery of high-quality work, getting work done "right-first-time" and achieving high customer satisfaction within budgetary targets and providing a cost effective, value for money service.
Job Purpose:
Carry out pre and post repairs, exchange, and relet inspections as directed by the Council's scheduling system and in liaison with the Trade Teams. Diagnose, assess, and specify work required, in consultation with the customer. Order work through the Council's IT system.
Manage the delivery and quality of work carried out by internal workforce Trade Teams and external contractors, to maximise customer experience and satisfaction, taking the lead responsibility on dealing with any issues or complaints in a timely manner, ensuring any lessons learnt from these experiences are implemented as part of driving forward improvements to the service and continuously improving customer experience.
Own repairs and complaints taking responsibility for actioning from end-to-end of the process. Ensure that where work is delegated or carried out by other parties, such as contractors, that over-view is managed, and deadlines achieved successfully. Ensure customers are kept informed of progress throughout the process and that the work is completed to quality, financial and time targets. Champion an excellent customer/stakeholder experience with Housing Delivery Responsive Repairs.
Take responsibility for maintaining excellent levels of communication with customers from end to end of the service.
Manage customer expectation on escorted viewing of relets. Ensure clarity on letting standards and tenant responsibility.
Specify the property refurbishment requirements ensuring the project is delivered to the target timescale and within budget.
Manage quotes from external contractors for specialist work, including achieving value for money whenever possible. Monitor and action dependencies, such as scaffolding checks. Ensure coordination and sequencing of work between teams and contractors.
Assist in monitoring and controlling expenditure and costs against budgets. Contribute, with the team manager to ensuring effective budgetary management of the service.

Ensure that databases, web sites, etc. are maintained and up-dated by the service, for both staff and customers, in an accurate and timely manner with information concerning repairs and improvements carried out plus other property information, as required.

Understand the different needs and expectations of customers. Ensure that processes are in place to meet their needs, exceed their expectations and check information held about them is correct wherever possible. Consult with customers and monitor and check customer satisfaction. Champion improvements in customer experience with the Responsive Repairs Service.

Maintain an up-to-date knowledge of changes in repairs policy, legislation, case law, innovation and best practice. Reduce the environmental impact of Response Repairs through material specifications, contract management, waste management, energy efficiency measures
< Back to job listing