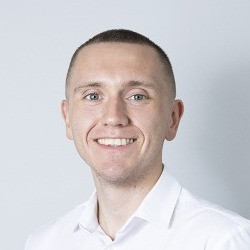 Job Description
MMP Consultancy currently has an opportunity for a Surveying Project Manager to join a housing association based out of Bristol.
This will be a permanent position paying £44,625 P/A Plus Benefits
The Role:
The role involves surveying customer homes and communal spaces. You will be working alongside our residents and leaseholders taking ownership of ensuring that repairs are managed end to end and to manage issues and complaints that arise before, during or after works.
You will be responsible for your own portfolio of projects, managing the day-to-day scoping of works, offering technical support. Ensuring delivery teams and contractors carry out the correct repairs works on time, to budget and in line with our standards.
Job Purpose:
Ownership of complex projects from inception to completion, ensuring that repairs are project managed to meet deadlines and within budget*.
Surveying and Identifying building defects through, conducting building pathology testing*.
Initial triage of damp and mould cases to assess the need for site inspection*.
Detailed report and specification writing, for example to support section 20 notices and damp and mould /disrepair claims*.
Procurement, tendering, organisation, and management of individual projects. For example, Insurance claims, fire damage, DFG's, Structural Movement and demolition work.
Mutual Exchange condition reports.
External Stake Holder engagement, for example with Local Authorities*.
Project Management to include preparation of plans, pre-build meeting construction phase oversight, maintaining value for money and budget control throughout the project.
Work with internal departments to supports customers throughout the construction process.
To actively contribute to the day-to-day operational delivery of construction work, primarily stand-alone building projects.
Providing excellent customer service, building relationships with communities and promoting the organisation.
Supporting the repairs and empty homes delivery teams with technical knowledge.
Developing and carrying out tenders within procurement guidelines.
Working with the Safe Homes teams ensure that all sub-contrators are compliant with the required standards of H&S.
To be responsible for creating a culture of excellence and continuous improvement with a focus on right first time.
Carry out post work quality inspections on an agreed sample of jobs within agreed timescales.
Work closely with other Managers within HRS to ensure the most appropriate resources are deployed to carry out works.
Uphold my clients internal control systems including Standing Orders, Financial Regulations and Data Protection as well as all relevant policies and procedures*.
Title: Surveying Project Manager
Salary: £44,625 P/A Plus Benefits
Location: Bristol
< Back to job listing